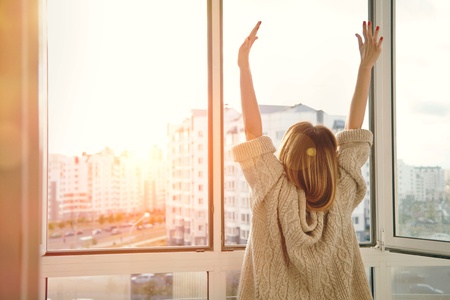 When it comes to window replacements, most homeowners are unable to decide what is best for their house. With so many options available in the marketplace, owners must decide which style and design will suit the decor of their home. One of the options that most homeowners are curious about is hurricane windows. These windows offer several benefits that are usually not available in traditional windows. One of the biggest benefits of these windows is that they are energy efficient. If you are looking for a window that reduces your energy bill, then these windows are the best option for your household. Here are some important benefits of installing impact windows:
Reduce Energy Bills
Regular use of doors and windows can increase wear and tear, which necessitates the need for window replacements. Replacing the windows becomes even more necessary if it is worn out and not airtight. In a recent study, it was found that inadequate insulation of doors and windows is responsible for the most energy loss in a home. Saving energy is not only important to reduce your monthly bills, but also necessary to save our environment. Storm windows use laminated glass to reduce energy loss and protect the environment. The laminated glass is made by bonding 2 or more layers of glass.
When two or more layers of glass are bonded, a PVB interlayer is put between the glasses, which reduce energy loss. Changing your existing windows will give you a chance to reseal your windows using the latest products. Also, it makes your windows and doors waterproof, which reduces the risk of leakages.
Blocks Harmful UV Rays
Reducing energy consumption is not the only benefit of installing impact resistant windows. Most households prefer these windows become they prevent he harmful UV rays from entering their home. Studies have shown that impact windows can reduce up to 99 percent of UV rays. When these rays enter your home, they can damage the interior decor and furnishing of commercial and residential buildings. UV rays are also known to harm humans. When babies under six months of age are exposed to UV rays, it can increase the risk of skin burns and cancer.
Reduced Insurance Cost
Another reason why homeowners prefer using impact windows is that it reduces energy costs. These windows are an effective storm protection system which is recognized by many insurance companies. Some insurance companies can offer a discount of up to 30 percent on home insurance premium to homeowners who install impact windows.
When should you opt for replacement windows?
If you notice a sharp increase in electricity bills during summer and winter months, it indicates that you should replace your doors and windows. A few other reasons why homeowners opt for window replacement include problems in the hardware and difficulty in operating doors and windows. Some insurance companies may also reduce the premium if you install new impact windows and doors in your home. When you use impact doors and windows, it reduces the risk of burglary, as these doors and windows are secure and difficult to break.
So if you are facing any problem with your door and windows or you want to reduce your insurance cost and electric bills, just install impact resistant windows and live a tension free life.
Cities in Broward County We Service:
Pembroke Pines, Parkland FL, Margate FL, Pompano Beach FL, Deerfield Beach FL, Lauderhill FL, LightHouse Point, Oakland Park FL, Lauderdale Lakes FL, Coral Springs FL, Weston FL, Plantation FL, Hallandale FL, Sunrise, North Lauderdale FL, Dania, Tamarac FL, Hollywood FL, Coconut Creek FL, Miramar FL, Hurricane Windows Fort Lauderdale, Davie FL