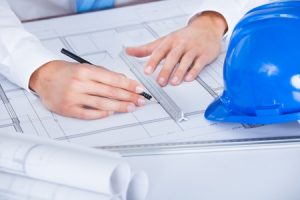 The Ygrene Energy Fund recently announced the availability of its PACE financing program called Ygrene Works. This program is based on the extremely successful Clean Energy Financing program. Ygrene Works is a single step financing program that is offered in partnership with Golden State Finance Authority (GSFA). With the launch of this program, everyone can opt for the PACE financing program, making the program Ygrene Works accessible to all residents. This program offers effortless financing options to homes and businesses that require funds to improve water conservation and green clean energy efficiency. A great addition to this program will be the installation of impact resistant windows for your house.
For A Free In Home Estimate Call 954-256-1055
Since this program is offered in partnership with GSFA, it is able to use the experience that local government have in providing finance to property owners who need funds to energy upgrade their property. Home improvements such as replacement windows or installing hurricane windows are also covered in this program. Since the interest charged is low, homeowners can use this program to reduce their interest outgo and to lower their energy cost. Using quality materials for your home should be secured because window replacements and other home repairs are costly.
Program Details
Ygrene Florida offers 100 percent finance to commercial, agricultural, residential, and industrial property owners who want to take up energy efficiency, water conservation, and renewable energy projects. Installing great impact windows for your home will help you save more. This financing program finances projects at the lowest interest rates and fee in the industry. Property owners who opt for this loan have the option of repaying the amount borrowed in 30 years. This results in a low monthly payment and makes your expensive upgrades affordable.
Ever since the program has been launched, thousands of household have used this program to improve the value of their property and to reduce their water and energy bills. When residential, business, and agricultural property owners opt for this program, they can save money right away. Ensuring the installation of storm windows can help homeowners save more money. They don't have to pay a high interest rate that is normally associated with these loans. Apart from helping property owners get loan at low interest rate, it also helps State achieve their environmental targets, generate economic growth, and create local jobs.
How to activate the Program
Activating this finance program is simple and fast. Ygrene Energy hase been streamlined to ensure there is minimal staff time required, no risk of loss for local governments, and virtually zero cost to taxpayers. Communities can activate this program by passing a simple resolution that will make this financing option available to house and business owners. GSFA and Ygrene will provide all the required documents which include resolutions and staff report.
If the community already uses a PACE program, they can still add the Ygrene Works program. This will provide residents with more financing options and help them get finance at low interest rate and fees. Under this clean energy fund, residents will also get several unique benefits and features that are not normally available with other PACE programs. Ygrene will also offer support to get the program running, including advertising, contractor training, call center staff, marketing support, and experienced advisors who bring their knowledge and expertise to the program.
How to apply for the Program
Just follow these simple 1-2-3 steps to apply for the program:
Select a contractor and apply
Submit the required documents and sign the financing contract
Complete the project and receive payment
Plantation, Pembroke Pines, Broadview Park, Lauderdale Lakes, Roosevelt Gardens, Cooper City, Dania Beach, Hollywood, Fort Lauderdale, Miramar, Boulevard Gardens, Wilton Manors, Hillsboro Pines, Margate, Tamarac, Pompano Beach, Weston, Washington Park, Coconut Creek, Franklin Park, Hallandale Beach, Lauderdale By The Sea, Lauderhill, North Lauderdale