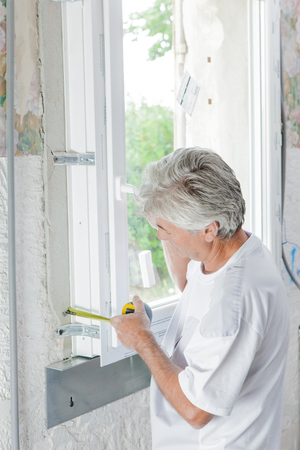 Some people know these doors and windows as impact resistant doors and windows, some know them as storm windows and doors, while others know them as hurricane doors and windows. No matter what they are called, these doors play a very important role in our life. They protect our home and family from the devastation caused by extreme weather conditions.
Homeowners often wonder whether the investment made in these impact doors is worth it, or should they use a cheaper option such as window film or hurricane shutters. To be sure, you must know the advantages of each of these options. For instance, shutters protect your home from projectiles while a window film offers some protection against strong winds. Window film also prevents UV-rays from entering your home and damaging your expensive furniture. Also, both hurricane shutters and window films are less expensive when compared to impact doors and windows.
On the downside, fixing shutters on your existing doors and windows is a difficult and complex process. They also allow very little light to enter your home. The problem with window film is that they offer minimal protection from strong windows and projectiles. In extreme weather conditions, they can break easily.
Extreme Weather
Impact windows provide excellent protection during a violent hurricane or storm. Since these doors and windows are an integral part of the building structure, there is less probability of wind going around them and tearing them off from your wall. When you install shutters, wind can easily go around them and tear them off from the wall. They allow light to enter your home but prevent the ultraviolet rays from damaging your expensive curtains and furniture. They also require minimal maintenance. All you have to do during extreme weather conditions is to close all the doors and windows securely.
Noise
Another important benefit of impact doors and windows is their ability to reduce the amount of outside noise that enters your home. You must not forget the contribution of these doors towards energy saving when they are installed properly. In fact, most people prefer using impact doors as replacement doors because they are able to recover their investments in few years. The savings on the utility bill helps them recover the cost of door replacements.
To sum it up, some important benefits of installing high-quality impact doors and windows are:
a) Complete protection from torrential rain and strong winds
b) Reduces Utility Bills
c) Reduces noise from external sources
d) Prevents intruders from entering your home
e) Protects your expensive curtains and furniture
You must have realized that installing impact doors and windows in your house is essential in your life in an area that is prone to hurricanes and tornadoes. But, did you know that in some places it is compulsory to install these windows. For instance, in Florida, the building code states that all new buildings must have doors and windows that are resistant to the adverse effects of hurricanes. If you live in Florida, you must use products that are approved by the State. Therefore, you must install good quality doors and windows to fulfill the building code requirement of the State.
We Also Offer Impact Window Installation In These Broward Locations:
Oakland Park FL, Pompano Beach FL, Lauderdale Lakes FL, Davie FL, Parkland FL, Miramar FL, Sunrise FL, Plantation FL, Coconut Creek FL, Pembroke Pines FL, Deerfield Beach FL, Coral Springs FL, Hallandale FL, Hollywood FL, North Lauderdale FL, Margate FL, Fort Lauderdale FL, Weston FL, Tamarac FL, Lighthouse Point FL, Lauderhill FL, Dania FL,