Most people have realized that worn out and old windows of their home are having a negative impact on the energy efficiency of their house. This is increasing their energy bills by thousands of dollars every year. The obvious thing to do in such situations is to opt for window replacement, however difficult economic conditions is forcing people to postpone their decision. Replacing worn out windows can give you an excellent return on your investment if you avoid a few common mistakes. Here are some common mistakes households make when they buy replacement windows for their home.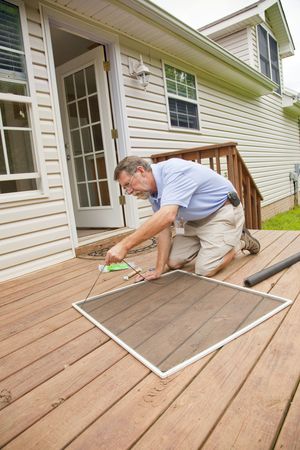 Buying the Cheapest Window
Most homeowners are under the impression that all windows are the same and paying extra for a quality window does not have any benefits. The fact is that all windows are different and you get what you pay for. For instance, if you buy impact resistant windows, your home is protected from projectiles and harmful UV-rays. Hurricane windows or storm windows are especially useful to those who live in areas that are prone to hurricane and strong winds. Since these windows don't crack easily, they prevent strong winds from entering your home and damaging it. Also, impact windows prevent energy loss during the summers and winters which help in reducing energy bills.
Avoid Hiring a Specialist
With so many new varieties of windows available in the marketplace, it becomes difficult to find the right product for your home. Hiring a specialist will help you identify the right windows and doors for your home. Using their services will also help you buy the products you need at the lowest price.
Wrong Installation
Using the services of people who are not trained to install windows can lead to mistakes during the installation process. Therefore, it is important to hire contractors who are authorized and trained by the manufacturer to complete the job. At times, the contractor you hire may hire a sub-contractor to complete the installation process, which can lead to miscommunication. So, make sure the contractor you hire is the one who completes the installation process.
Buying Non-Branded Products
When buying replacement windows for your home, you must choose a reputed brand. When you buy non-branded products, there is a risk that replacement parts and same windows may not be available in the future. Also, most non-branded products don't have any warranty. This means that you may have to hire a contractor to troubleshoot small problems with your windows and doors, which can prove to be expensive in the long run.
Not Asking Enough Questions
Most homeowners don't ask enough questions when hiring a contractor. You must check the work done by the contractor and find out their reputation in the market. Also, make sure they are insured and they have a valid license. If you are unable to get this information from the people you know, you can use the internet to get these details. Once you short-list the contractors that meet your requirement, don't hesitate to ask them questions. Always remember; when it comes to your home and money, there are no stupid questions.
We Offer Impact Window Installation in These Broward Locations:
Plantation FL, Coconut Creek FL, Pembroke Pines FL, Deerfield Beach FL, Coral Springs FL, Hallandale FL, Hollywood FL, North Lauderdale FL, Margate FL, Fort Lauderdale FL, Weston FL, Tamarac FL, Lighthouse Point FL, Lauderhill FL, Dania FL, Oakland Park FL, Pompano Beach FL, Lauderdale Lakes FL, Davie FL, Parkland FL, Miramar FL, Sunrise FL