Impact Windows Fort Lauderdale
Looking to protect your family and home with Hurricane Resistant Windows?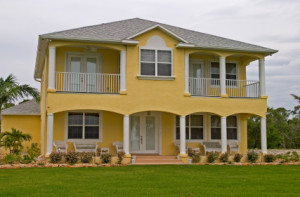 If you live an area where there is a threat of hurricanes is evident, don't let your home or business go unprotected. Installing hurricane impact resistant windows and doors can help save your house or business in the event of a hurricane or natural disaster. Our trusted professional staff can help you protect your home with the latest in impact resistant window technologies at a low price. We pride ourselves in being able to offer our customers top-notch customer service along with the latest products available on the market.
Call Hurricane Window Experts Today 954-256-1055
Importance of Protection
Hurricanes can be wildly unpredictable, leaving many people woefully under prepared in the event of an emergency. Don't risk your cherished memories by leaving your house unprotected in the event of a hurricane. While many people feel that simply boarding up their windows will protect their home that is quite often not the case. Having storm windows installed is a great way to ensure that you and your loved ones home will escape from a storm with minimal interior damage. All too often we see tragic stories unfold on the news after massive storms don't let yours be one of them.
Protecting Your Investment
If you are a home or business owner, you understand the investment that you have made in your property. Installing a storm resistant window is a great way to ensure this investment is protected even in the most trying of times. Homeowners and business owners may even qualify for additional discounts on certain insurance plans as a result of installing protective measures like these. Taking the first step towards protecting residence or business is as simple as giving us a call.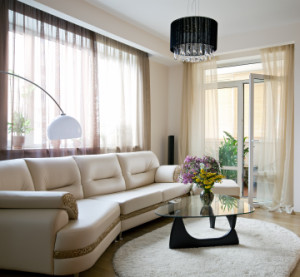 Trust in Professionals
Our knowledgeable staff can help you determine what type of window that is suitable for your location and home with a quick phone call or by filling out our contact form. With many years of experience in the storm proofing and window installation business, our staff prides themselves in being able to help our customers protect their homes against the forces of Mother Nature. We have long lasting relationships with many of our customers who gladly refer us to their friends and family in the area. Because of this, we have seen the amount of damage and values drastically falling in homes in the area of those who have chosen to utilize our services.
Great Protection at a Great Price
Our trained professionals have the education and experience to find the perfect solution for protecting your home. You can trust that our staff will not try to up-sell other products to gain a profit at your expense. We strive to provide the protection that your home and your area deem necessary. Because of our relationships with manufacturers and our ability to buy direct, we are able to pass our savings onto customers. Our low prices are unmatched for the quality of our products and level of service you receive from our staff. We know that you have other options when it comes to finding installers for hurricane proof windows, so we strive to be the best in the area to keep you coming back.
Call Hurricane Windows Pros 954-256-1055
Quality Products
Our storm tight windows meet the strictest of standards before we consider installing them in a home or business. Because of this, customers can rest easy knowing that their home is protected by top of the line windows from well-known manufacturers. We have trusted relationships with many different companies that ensure we can provide rock bottom prices for our customers. As a result, you won't find anyone else in the area that will offer these market leading products for what we can. Give us a call or fill out our contact form to see
what products we can provide for your home or business today.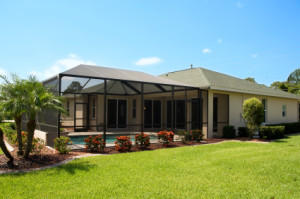 Call Storm Proof Windows 954-256-1055
Though we hope that you never have to withstand a storm that tests the strength of our windows, we are confident that you will be satisfied with the quality of the work we perform as well as the extensive knowledge of our staff members. Take the first step in protecting your home; contact us today by giving us a call or filling out our online form to the right to see how we can give you peace of mind in an otherwise stressful situation.
Call South Florida High Impact Glass Windows 954-256-1055
The Window Experts
101 NE 3 Avenue
Fort Lauderdale FL. 33301
954-256-1055
 Dania, Hollywood FL, Pompano Beach FL, Hallandale FL, Miramar FL, Sunrise, Plantation FL, Weston FL, Coral Springs FL, Tamarac FL, Coconut Creek FL, Lauderhill FL, Lauderdale Lakes FL, Margate FL, North Lauderdale FL,  Oakland Park FL, Davie FL, Deerfield Beach FL, Pembroke Pines, LightHouse Point, Parkland FL , 33076, 33334, 33073, 33067, 33306, 33442, 33065, 33441,  33064, 33071, 33063, 33066, 33062, 33060, 33069, 33068, 33321, 33319, 33351,  33309,  33308, 33305, 33334, 33309, 33319, 33351, 33323, 33322, 33313, 33311, 33304, 33029, 33028, 33027, 33026, 33025, 33024, 33023, 33021, 33020, 33019, 33009