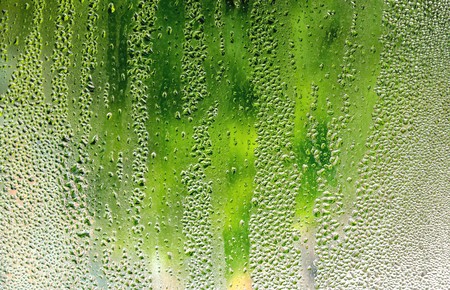 When you notice sweating on windows after you install the popular impact resistant doors and windows, you don't have to panic. The first thought that crosses your mind is that they have not been installed properly by the window contractor. In most cases, this may not be true. Usually, this condensation on the storm doors and windows is not a sign of improper installation. Instead, it could be due to moisture imbalance in your house. When excess moisture gets trapped inside your home, you are likely to notice fog-like formation on the windows.
Causes of Condensation
So why does excess moisture get trapped inside a building? This happens because the house has a weak ventilation system. You must be wondering how this excess moisture enters your home. The excess moisture is created by routine activities such as showering, cooking, cleaning clothes, and drying clothes. Unvented gas heaters and humidifiers may also be responsible for excess humidity.
It is worth noting that when you install impact doors and windows, they will prevent air from entering and escaping from your home. So, when you use impact doors as replacement doors, your house will be better sealed, which will limit air exchange. The door replacements will accentuate the symptoms.
So, when you install brand new impact or hurricane doors and windows in your house that have old heating and cooling systems, you will notice moisture on the windows during the winter months. When there is a difference in outside temperature, which is cooler, and inside temperature, which is warmer, you will notice water drops on the glass surface of the window. The amount of water you will notice on the window will be directly proportional to the humidity trapped inside the house. When people see this moisture on their windows, they wonder why this phenomenon occurs. The main reason why this happens is because the glass doors and windows have a lower temperature than other surfaces inside your house.
Consequences
If you notice chronic condensation in your house, it means that there is excess humidity. This excess may have several negative consequences, as it can lead to the development of mildew and mold. If this situation continues, you will notice that your belongings, such as clothes and leather shoes, are getting damaged. Also, your health can get affected when lungs are exposed to excessive moisture for a prolonged period.
Possible Solutions
Some steps that households can take to avoid this problem are:
Improve Air Circulation
Since limited air circulation is one of the main causes of this problem, you must improve air circulation inside your home. Keeping your windows open at least for an hour daily will help in improving air circulation.
Outside Ducting and Vents
Installing vented range and stove hoods will reduce humidity inside the house. Users of residential appliances such as clothes dryers and dishwashers must ensure that their appliances are ducted outside. If you have separate room for laundry, make sure you have installed ducts in the room that will take the moist air outside.
Install Exhaust Fans
Make sure you install exhaust fan in the kitchen and bathroom. These fans must be ducted outside the house.
Check Out Our Service Areas In These Broward Locations:
Pompano Beach FL, Lauderdale Lakes FL, Davie FL, Parkland FL, Miramar FL, Sunrise FL , Plantation FL, Coconut Creek FL, Pembroke Pines FL, Deerfield Beach FL, Coral Springs FL, Hallandale FL, Hollywood FL, North Lauderdale FL, Margate FL, Fort Lauderdale FL, Weston FL, Tamarac FL, Lighthouse Point FL, Lauderhill FL, Dania FL, Oakland Park FL,