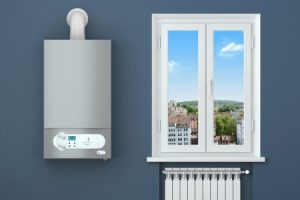 The rising cost of utility bills has enticed many homeowners to take up home improvement projects that will improve the energy efficiency of their home. One of the projects you can take up to reduce your utility bills is replacing old windows with new energy efficient windows. To get the most out of your energy efficient windows, you must know the technology used to make these windows.
Low e-coating
The application of e-coating on modern Windows has transformed their energy efficiency almost overnight. Low E-coating is a clear coating applied to glass that allows light to enter, but prevents heat from escaping or entering your home. Since the low e – coating comes in different grades,  make sure you get windows that best suit your climate. For instance, e-coating that is perfect for homes in Gulf Coast may not be appropriate for a house in Alaska.
Edge Spacers
One of the most outdated and inefficient aspects of the old windows were edged spacers that held glass panes apart. Aluminum, which was the most popularly used material, is not the most energy efficient material. Today, edge spacers are made from silicone, steel, rubber, butyl, and vinyl. When these materials are used for edge spacers, it can make a huge difference when it comes to improving the energy efficiency of the windows. However, if you totally want to make your home energy efficient, an excellent choice will be to install impact resistant windows.
Glazing
This is one of the most important aspects of an energy efficient window. In layman's terms, it simply refers to putting of several panes of glasses in a window to create a thermal barrier between the climate outside and inside your home. Today, most modern storm windows come with thick glazing to make the windows more energy efficient when compared to traditional windows.
Tinted Glass
These glasses have been around for several decades in commercial construction where huge windows could heat up the room quickly. However, most homeowners avoid using these glasses because they consider it to be too dark for residential use. Thanks to the improvement in technology, it is no longer the case. Glass manufacturers have come out with less noticeable and lighter tinted glasses that can be easily used in residential buildings. These glasses can be real energy savers, especially during summers.
Glass Fill
Besides using thermal barriers and glazing on hurricane windows to prevent energy loss, filling the space between panes of glass can also make a huge difference. The area between the panes is filled with less conductive gas, which prevents the outside climate from affecting your home. One of the most popular gases used by glass manufacturers to fill the space between glass panes is Argon.
Energy Efficient Windows are Environment-Friendly and Economical
Energy efficient window is one of the most useful weapons when it comes to creating an energy efficient household. This means that you will have more money in your pocket from energy savings and do some worthwhile for the environment. So, talk to a contractor or a replacement window installer about choosing the right replacement window option for your residential space.
Broward County communities that we service:
Dania, Lauderhill FL, Pompano Beach FL, Margate FL, Davie FL, Deerfield Beach FL, Coral Springs FL, North Lauderdale FL, Pembroke Pines, Oakland Park FL, LightHouse Point, Sunrise, Parkland FL, Weston FL, Hollywood FL, Hallandale FL, Tamarac FL, Plantation FL, Coconut Creek FL, Miramar FL, Lauderdale Lakes FL, Impact Windows Fort Lauderdale