Today, most homeowners prefer using Impact Resistant Single Hung Windows for their homes because they can easily fit any opening. They are rectangle shape windows that are set vertically in a home. These windows have a movable lower sash and a fixed upper sash. To allow free air to enter the rooms, you can raise the lower sash. Also, the sash can be tilted to clean the windows from the inside.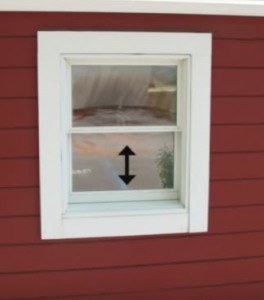 The difference between fixed and single hung windows
Most people confuse single hung windows with fixed windows. When you install a fixed window, you cannot move the glass of the window. Impact resistant fixed windows are used when it isn't necessary to open the windows for ventilation. Also, they provide insulation from the elements and noise because fixed windows are more tightly sealed when compared to single hung windows. However, impact resistant fixed windows cannot be opened, which prevents fresh air from entering the rooms.
Window and Frames
If you don't have an existing frame, you can buy single Hung Windows and accompanying frames. This set can be easily fixed in the open space. If you have an existing frame, you can buy a standalone window and fix it on the existing frame. Some of the materials used to make the frame including steel, aluminum, vinyl, and fiberglass. One of the reasons why people prefer single hung windows to other designs is because it's less expensive when compared to other designs. The low cost of single hung windows is considered an acceptable trade-off for some inconvenience associated with the use of these windows.
Important Benefits
An important benefit of installing these hurricane resistant windows is that it protects your home from strong windows. Also, the glass and the frame of these windows are extremely strong which protects your home from intruders. Since these windows are extremely strong, many insurance companies offer premium discounts to homeowners who install these impact windows. Policyholders can get a premium discount of up to 45 percent when they install these hurricane windows. Installing these windows prevents heat and cold transfer, which reduces your energy bills. These hurricane resistant windows come with high quality weather stripping which seals the lower sash to the frame. This prevents heat and cold from entering your home. These windows also prevent outside noise from entering your home. They are especially useful if you live in a crowded area or near the highway.
Some Drawbacks
When you install a single hung window, cleaning the outside of the upper sash from the inside can be difficult. If you install the window at ground level, you can clean it easily. However, windows installed on higher floors necessitate the use of a ladder. Also, the fixed upper hung prevents fresh air from entering the room. To avoid these problems, some people install double hung windows.
Styles and Designs
Single hung windows are available in several styles and designs. Some manufacturers create mullioned style windows with several panes of glasses in both sashes to make the windows strong and visually attractive. If you are not satisfied with the off-the-shelf variety, you can approach manufacturers to create custom window designs and sizes.
Visit a Broward Service Area Near You
Lauderhill FL, Pompano Beach FL, Pembroke Pines FL, Hallandale FL, Coral Springs FL, North Lauderdale FL, Hollywood FL, Plantation FL, Oakland Park FL, Parkland FL, Miramar FL, Deerfield Beach FL, LightHouse Point FL, Coconut Creek FL, Lauderdale Lakes FL, Margate FL, Tamarac FL, Dania FL, Davie FL, Weston FL, Sunrise FL.