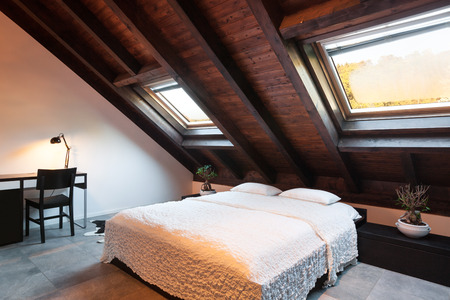 The benefits of installing skylights in your home extend beyond our own well-being to protecting our environment. The natural light that skylights provide has several psychological and physical benefits. When you install skylight in your house, it not only improves the decor of your room, but also improves our happiness and health. Natural light provided by skylight helps us in attaining sustainability. If you are still wondering whether to install a skylight, here are some reasons so many households install them.
Reduces Electric Bills
When you install skylights, it reduces our dependency on artificial lights. This reduces our energy consumption and can lower our electric bills by over 10 percent.
Reduces the Build-up of Mold or Mildew
Most people suffer from health problems because they breathe contaminated air. Damp areas such as bathrooms and basements in residential and commercial properties are usually associated with fungal and bacterial build-up. Sunlight is one of the best natural disinfectants and when natural light enters these areas, it reduces the production of these harmful organisms.
Dose of Vitamin D
In a recent study, it was found that majority of office-goers suffer from vitamin D deficiency. This deficiency is more common in people who don't get ample sunlight. When you install skylights, it allows natural light to enter your home or office, which helps in preventing vitamin D and B1 deficiency. Deficiency of these vitamins is known to cause beriberi and rickets.
Improved Employee Performance
Studies have shown that installing skylights in offices can improve the performance of the employees. When natural light is introduced to their work environment, it improves their productivity and performance.
Improves Decor
Natural illumination is considered the best lighting system in interior design. It may not be easy to incorporate natural light into a building or structure, but a little effort in installing skylights can drastically improve the decor of your home. Daylight provides better color, better aesthetics, highlights architectural details, and improves definition of space.
Health Benefits
Skylight provides natural sunlight which improves our mood and improves the production of vitamin D. Also, natural light reduces headaches and fatigue, which can make us feel ill or depressed. Insufficient natural light has a negative impact on our immune system, which increases the risk of diseases. People, who have undergone an operation, will recover faster when exposed to natural light. Sunlight is also known to reduce blood pressure which reduces stress and offers several health benefits.
Glass for Your Skylights
If you have decided to install skylight in your home or office, you must select the right glass for the skylight. If the glass is weak, the skylight will break easily. This can cause life-threatening injury to people in the house or office. Most people prefer using impact resistant glasses for their skylights. These glasses are extremely strong and they don't break easily. Apart from skylights, these glasses are also used for doors and windows. Impact resistant doors and windows are a common feature in homes that are subjected to strong winds or hurricanes. Unlike ordinary storm windows and doors, these impact doors and windows can easily withstand the impact of strong winds and projectiles. Impact doors also prevent ultraviolet rays from entering your home. Ultraviolet rays are known to damage the interiors and also cause cancer in kids. Since the investment made in these hurricane doors can be recovered in a few years, most homeowners prefer using them for door replacements. Even though the initial investment in these replacement doors is a bit high, you can easily recover your investment in a few years in form of low electric bills and reduced insurance premiums.
Our Service Areas In Broward County:
North Lauderdale FL, Coral Springs FL, Margate FL, Hollywood FL,Fort Lauderdale FL, Weston FL, Tamarac FL, Dania FL, Davie FL, Parkland FL, Miramar FL, Sunrise FL , Plantation FL, Coconut Creek FL, Pembroke Pines FL, Deerfield Beach FL, Hallandale FL, Pompano Beach FL, Lighthouse Point FL, Lauderhill FL, Oakland Park FL, Lauderdale Lakes FL,